4 DOGS + 2 HUMANS + 1 ORGANIC CATTLE FARM = HAPPY & HEALTHY LIFE  
---
ROCKETO is about inspiration and determination. Two years ago co-founder Agota quit everything and dedicated her life to dogs. She managed to overcome many obstacles (from depression to business hustles) and remain a role model for thousands around the world.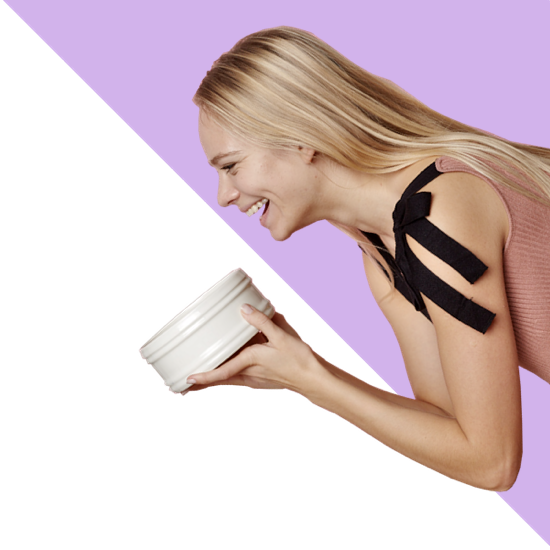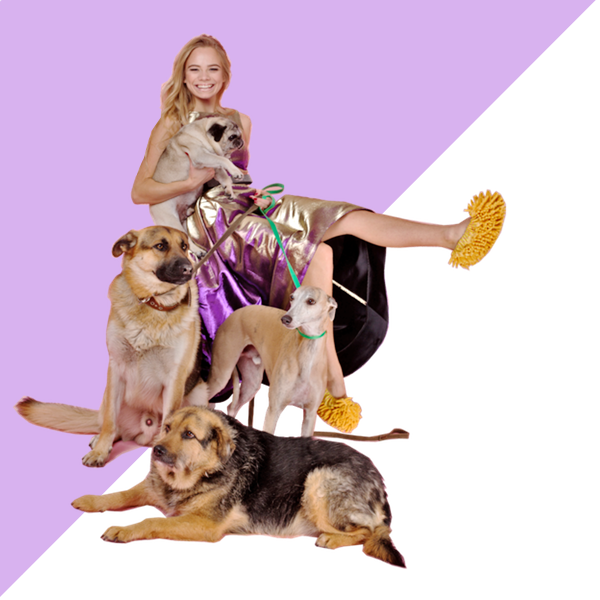 ---
FERDINANDO. The oldest in a pack. Taken from pug breeders as not so perfect. Well ... he is special. Strict, sophisticated and very noisy. Knows how to makes older women fall in love from the first sight.
CRETE. The first shelter dog and second in a food chain. She is the only lady in the house. And you might guess what that means.
CLEMENCE. A free spirit. Overgrown whippet alike. Was rejected by couple owners until finding us. But still prefers being alone and sleeping under a blanket.
BRIT. Found exhausted and tied in a cemetery. Now looks like a german shepherd with flat ears. The wildest and youngest in a pack. Loves running and eating.
---
Arunas Matacius is a mathematician on paper, a dog lover in heart and performance consultant in real life. With experience in gourmet and premium food production, he contributes making ROCKETO as human grade quality. Also, he is obssesed with packaging design.
---
Our grass-fed free-range and stress-free organic cow farm is located in Lithuania (the North of Europe). Last year we received the nomination of the best farm in the country.
We are probably one of the few dog food manufacturers, who are located straight on the cattle farm. This way we can control quality from grass we feed our cows to final product packing.
You might ask, what is so special about Northern Europe? Well, here the winters are very cold and the summers are hot. That means all the plants (and mammals who eat those plants) are super strong and nutritious, as they all have to survive in difficult climate-changing conditions.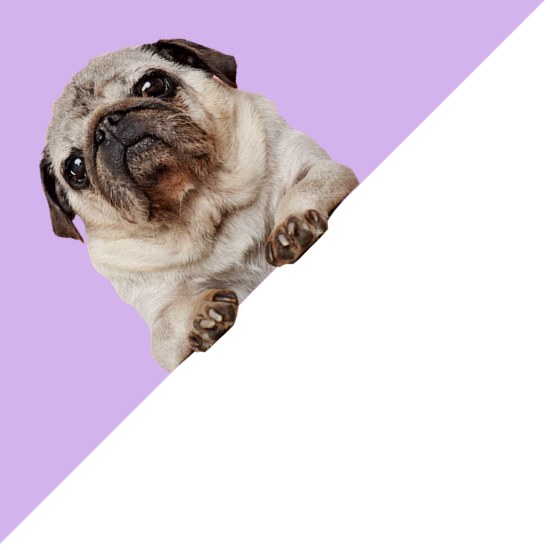 THE REAL REASON WE STARTED CREATING ROCKETO
---
2 years ago our dog Ferdinando (the pug, 10 years old) was diagnosed with Syringomyelia. After feeding him with steroids he got worse every month. A couple of months ago he stopped walking. Doctors suggested to put him down. We refused to give up. After lots of research online we discovered the main principle of mammal's life - nutrition, toxins, and voltage. After eliminating toxins and changing dietary into keto, Ferdinando started walking again in two weeks.
Conventional vets couldn't believe, that he is still alive. I am still improving his rehabilitation with new hacks and supervision of holistic vets. But making the proper, natural. toxins free food at home takes too much time. And this is where we realized, that we can start manufacturing this type of food. Short after we got so many requests from our customers and friends, that we just could not resist the temptation to start one more exciting and new journey.
WE JUST CAN'T LIVE A DAY WITHOUT DOGS
---
One has to lose himself, or get physically ill in order to find a real purpose on Earth… While I had to meet 167 pigs, 200 ticks, 34 monkeys and thousands of stray dogs to start my life from scratch!
A year ago I quit a promising career in the field of law at the European Parliament, stopped modelling, overcame depression, and established my social enterprise SHOO NATURAL (www.shoonatural.com), to empower me to travel around the world and help dogs in need.
Now, every month I volunteer in different canine care organizations in various parts of the planet (from India to Germany).
I receive many messages on social media asking for advice on how to fight for a good cause in life. Well, I do not have the answers. But I have a pack of four dogs someone left behind and a smile on my face. And I get very emotional when I hear that someone adopted a dog because of my story.
So I decided to make this video for you. I think it is really important to show that help is always around. We just have to start moving …
I would be blessed if you could help me to spread the word.
Pugs & Kisses, Agota