ALWAYS FRESH, HEALTHY & HOME-MADE IN ORGANIC CATTLE FARM
---
ROCKETO is a food that closely mimics how a dog might eat in the wild but upgraded with super nutrients to help dogs survive in the modern environment. Entirely free of toxins and made using ingredients only in their natural form – as supplied by Mother Nature since the dawn of time.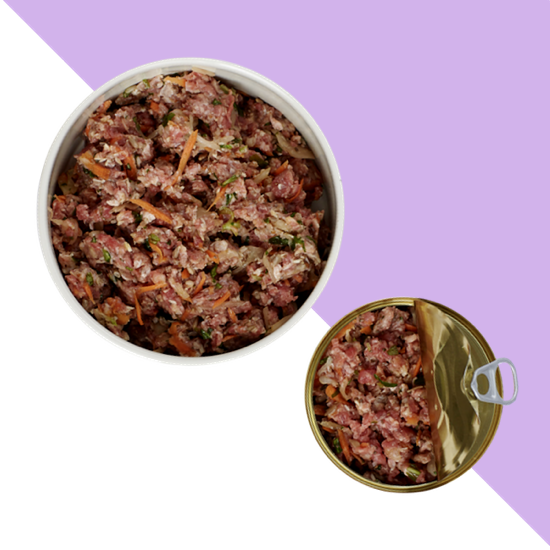 HERE IS WHY ROCKETO IS GOING TO BE THE BEST FOOD YOUR DOG HAS EVER HAD
---

CERTIFIED ORGANIC INGREDIENTS

SUPERNUTRIENT INGREDIENTS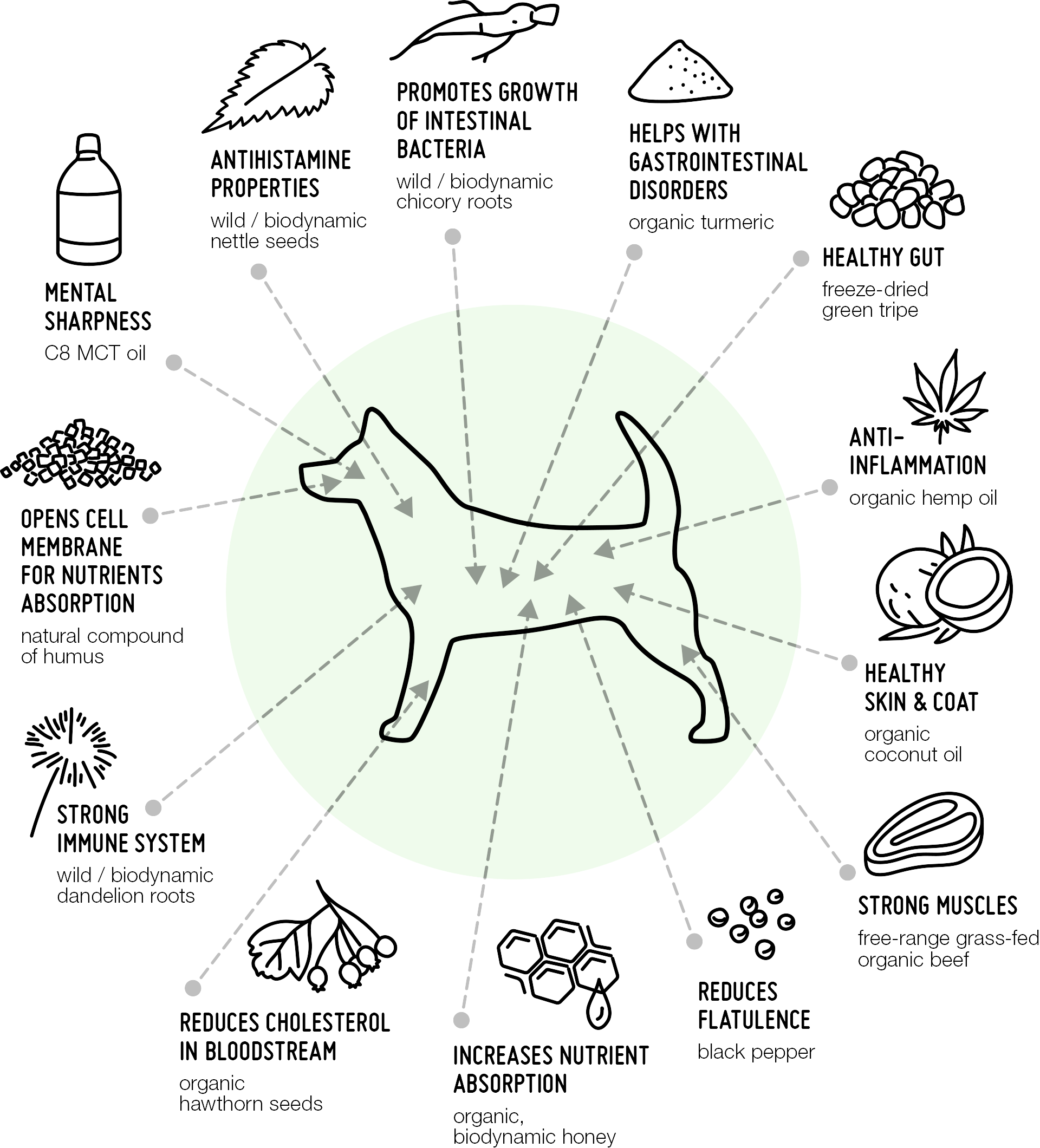 From day one we knew that we would make the purest and cleanest dog product on market.
---
ROCKETO IS ALL ABOUT TRACEABILITY, SUSTAINABILITY & INTEGRITY.
FREE-RANGE, GRASS-FED & STRESS-FREE CATTLE
---
Our organic beef farm is located in North of Europe, Lithuania. With numerous awards for being farm to watch, we believe in love first. That is why we take care of our cattle with extra attention and care.
And yes, we do play classical music for our cows in the winter time when they are inside.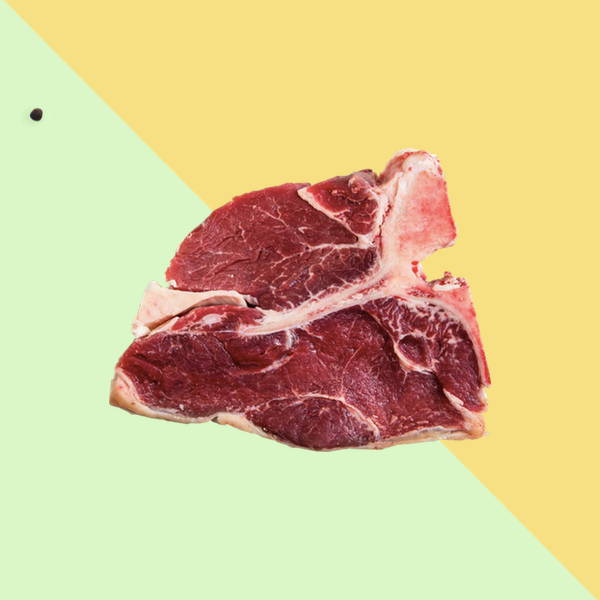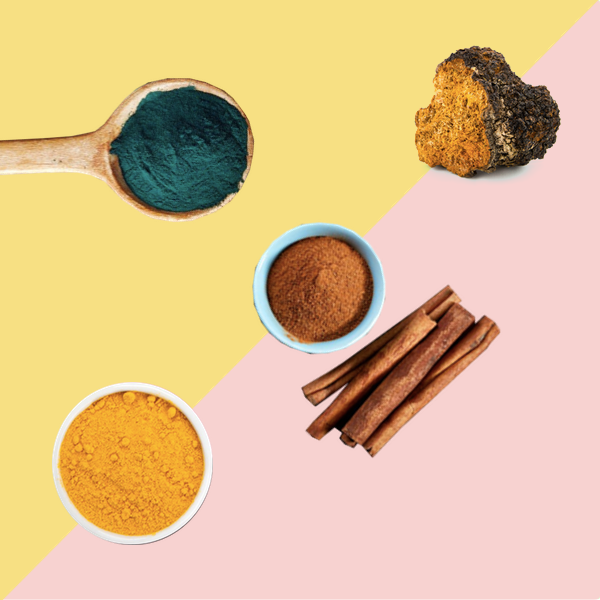 ---
Imagine how many toxins your dog absorbs every day. After all, they are the ones living closest to the ground, where all the nasties live – from fossil fuel contaminants to lawn fertilizers to harsh floor cleaners.
So feeding them as they used to eat in the wild is not enough anymore. Dogs now have to have extra energy to fight the modern enemies around today.
That is why ROCKETO combines the best ingredients in the wild with natural supernutrients.
---
Over the last year, we've been studying the incredible science and medical research about the positive effects of fats on serious dog conditions, like obesity, diabetes, allergies and various forms of cancer.
Though ketogenic (fat) diet has been used in the medical community for many years now, the measurable health benefits have only recently begun to emerge in scientific studies. So far, the findings have been incredible.
That is why ROCKETO is packed with the best super-fats, including HEMP OIL, COCONUT OIL, MCT OIL and BEEF TALLOW.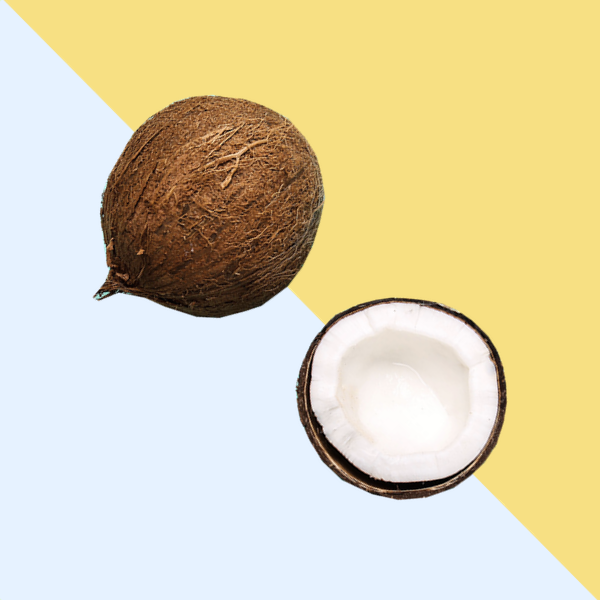 Most of the dog food on market is packed with sugars named as carbohydrates (peas, potatoes, rice and etc.). However, it is not natural food for dogs and usually, it is the cause of all health problems.
---
ROCKETO CONTAINS ONLY UNDER 1% OF CARBOHYDRATES!
Our scientists, vets and nutritionists look at lots of different factors when deciding on how much your dog should eat per day. Below is a rough breakdown of what you can expect to pay, depending on the size of your dog.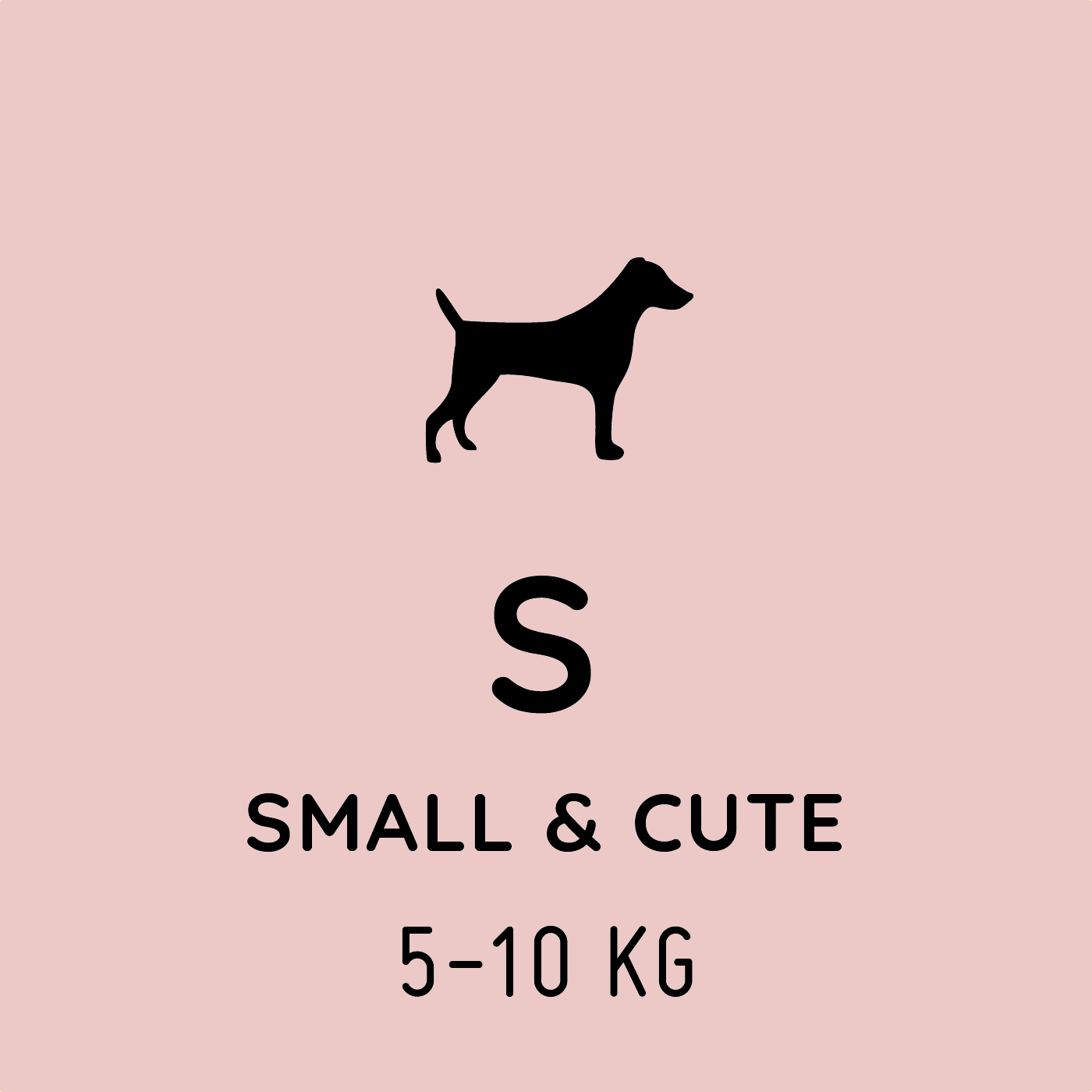 ---
---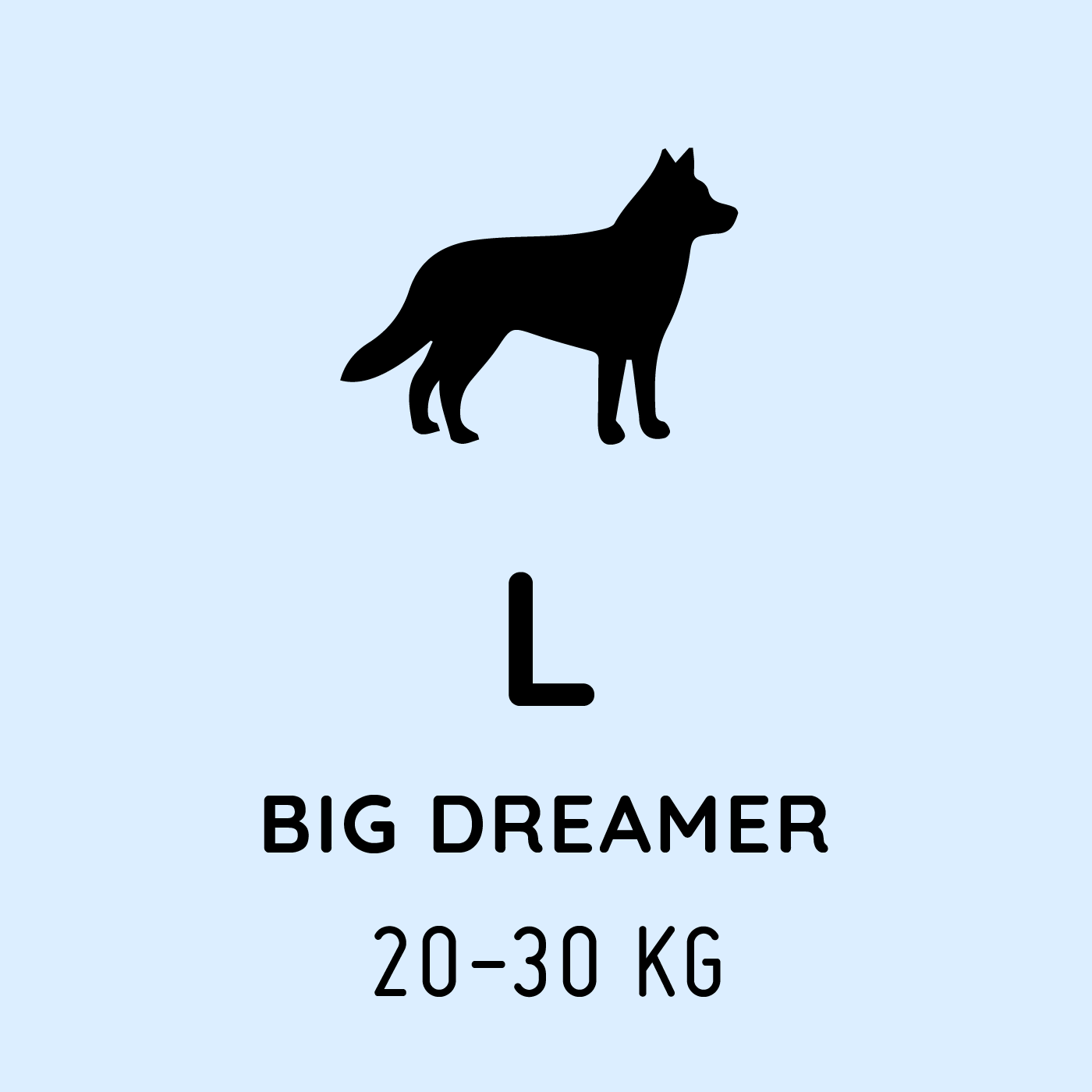 ---
A professional oppinion ...
"Congrats on putting together a fantastic product.
We also observed that the keto food had a positive effect on our dogs' behaviour, especially in the evening when we take them for walks. We love what you have made and enjoy helping."
- Dominic D'Agostino, PhD;
Researcher and associate professor at the University of South Florida (USA);
A member of NASA Extreme Environment Mission Operations (NEEMO) 22 expedition to explore how extreme environments impacts the human body on ketosis metabolic state
HOW DO YOU FEED YOUR DOG?