Our gut microbiome plays a crucial role in keeping our immune system in shape, and our whole body healthy. Especially after times of over-indulgence, it's important to get our gut back in shape – and the same goes for our dogs.
Enter GUT – a kind, gentle and nourishing organic support for the digestive system.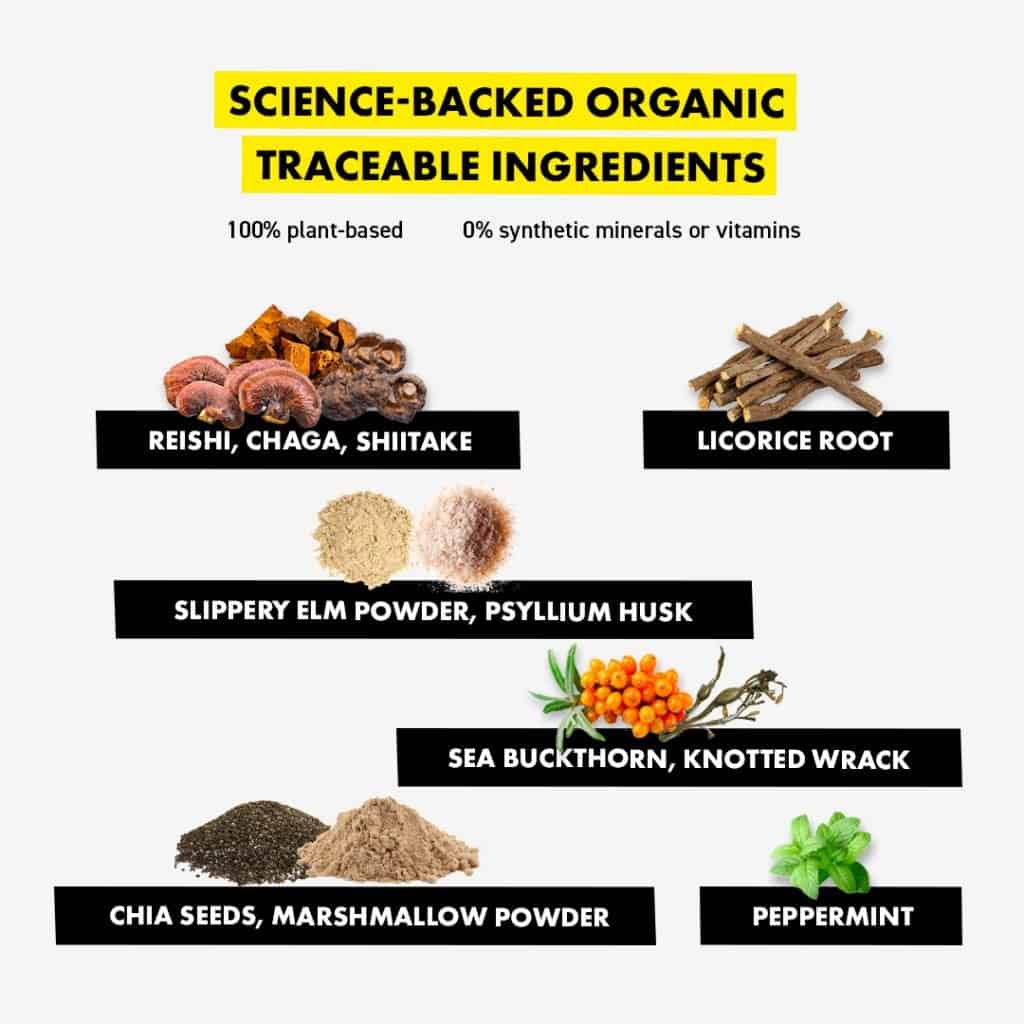 Organic ingredients
Organic marshmallow, liquorice, and slippery elm are natural mucolytics to soothe aggravated intestines; paired with psyllium to steady digestion allowing the gut time to absorb key nutrients from the diet.
Slippery elm assists in absorbing toxins at times of intestinal imbalance, whilst decreasing inflammation and supporting healing.
Peppermint targets the uncomfortable gas, bloating, and indigestion that often occurs in gut issues. It also has properties to decrease gut spasms potentially decreasing pain in the gut. Sickness and upset tummies in our pets can be very distressing, but proactive use of GUT support regularly can support intestinal health long term.
About the supplement
🟡Dehydrated-RAW = nutrients remain intact
🟡Certified organic, sustainable & traceable ingredients
🟡Zero tolerance for synthetics
🟡Convenient, plastic-free, fully recyclable packaging
 
Led by Science
Our products are scientifically led. That is why we work with experts in their field, such as veterinarians, nutritionists, cardiologists, biologists, mycologists, and greenologists, to name just a few.
#GoRocketo
That is what makes Rocketo unique and gives us the power to have zero tolerance to synthetics. Our processing methods preserve all of the nutritious goodness that our organic/wild ingredients provide, making our food and supplements much more bioavailable (functional).