We help dogs live longer with
PROBABLY THE MOST UPGRADED DOG FOOD FROM ORGANIC FARMS STRAIGHT TO YOUR DOOR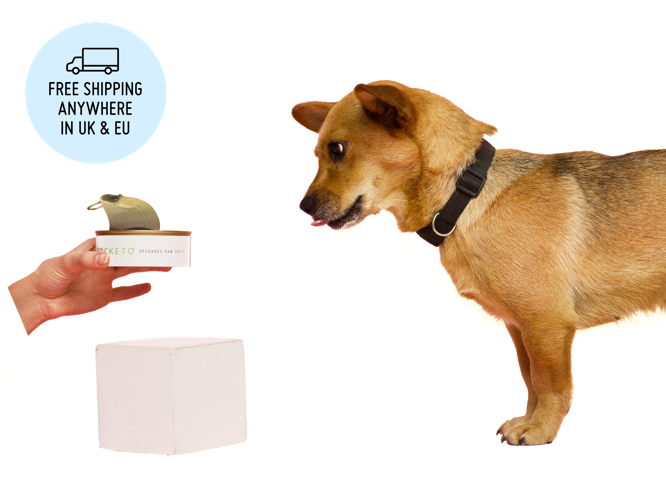 FINALLY DOG FOOD
GOT UPGRADED!
ROCKETO is a food that closely mimics how a dog might eat in the wild but upgraded with super nutrients to help dogs survive in the modern environment. Entirely free of toxins and made using ingredients only in their natural form – as supplied by Mother Nature since the dawn of time.

We only use NATURAL & ORGANIC ingredients to guarantee quality and safety. If it's not good for us, it's not good enough for our canine family.

We make food only from real raw ingredients and gently air-dry them in low temperature to keep all nutrients that dog needs.

ROCKETO is created to make your life with a dog easier. We carefully calculate diet for every pooch. Let us know about your dog and we will take care of the rest - from feeding to treating.

We do not use any sugars hidden under carbohydrates (peas, potatoes, rice and etc.) to make our food cheaper. ROCKETO is on mission to reduse sugar consumption in every dog's diet.
---
DESCRIBE YOUR DOG & CHOOSE A PLAN
Tell us about your dog (age, weight, breed, allergies!) and we will customize your dog's diet.
We make fresh meals each week, hand-making them in small batches.

RELIABLE MONTHLY
DELIVERY
It arrives ready-to-serve on a regular schedule every month. No need for a fridge or freezer.
Your dog gets a personal profile, which we monitor in order to keep your pooch healthy.
CERTIFIED ORGANIC DOG FOOD UPGRADED WITH SUPERNUTRIES
---
ROCKETO is one of world's most upgraded foods, closely mimicking how a dog might eat in the wild.

It is entirely free of toxins and made by using ingredients only in their natural form – as supplied by Mother Nature since the dawn of time.

CERTIFIED ORGANIC INGREDIENTS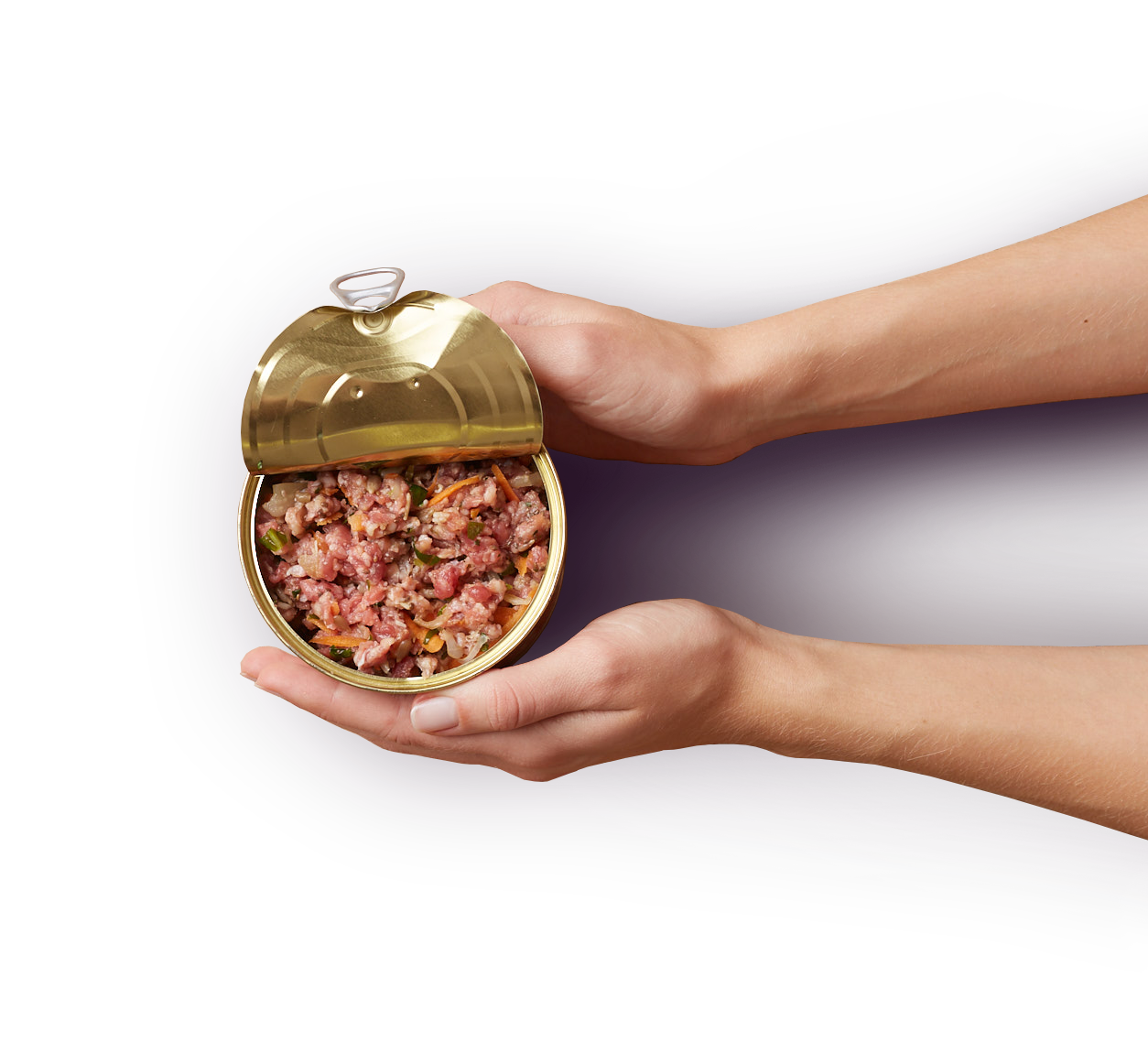 ROCKETO CREW WILL NEVER SCREW YOU
---
We like to listen. Because this is how we learn and perfect. ROCKETO is a unique company connecting top pioneers from around the world.

If you have questions about your dog's health, or how to live longer and happier with your dog – we will look forward to reading from you.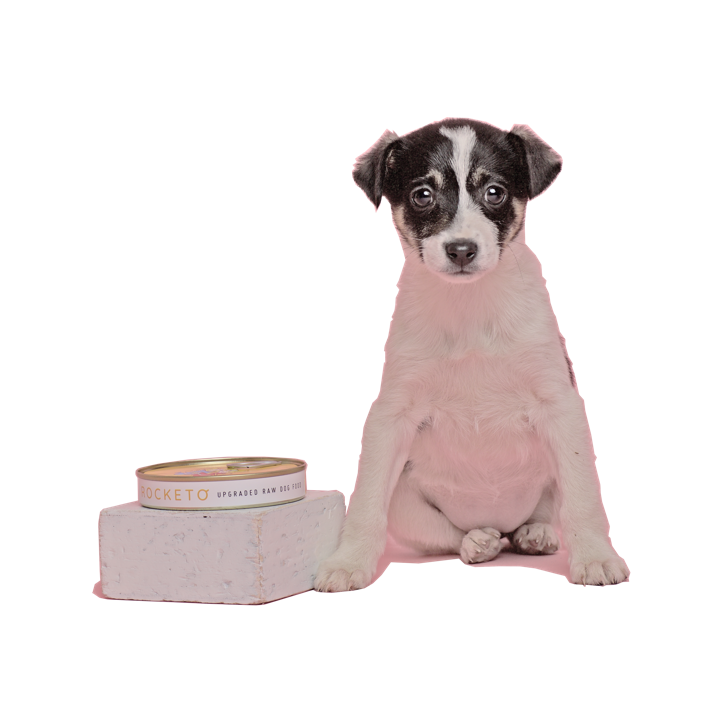 If your dog's well being isn't sky rocking? –
We'll refund you.
---
"Congrats on putting together a fantastic product. We also observed that ketogenic diet had a positive effect on our dogs' behavior, especially in the evening when we take them for walks. We love that you have made and enjoy helping."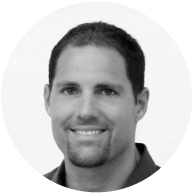 Researcher and associate professor at the University of South Florida (USA);
A member of NASA Extreme Environment Mission Operations (NEEMO) 22 expedition to explore how extreme environments impacts the human body on ketosis metabolic state.
---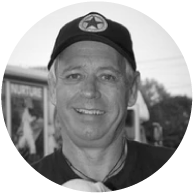 Executive Director of Epigenix Foundation;
Co-founder of Keto Pet Sanctuary (A Human-Grade Cancer Therapy For Dogs).
"With your food, you are impoving the nutrition curve for dogs. You will make a difference!"
---
"I instantly tried one of the cans of food for my dog and it shared it with a friend, both dogs loved it. PS. I loved your videos too."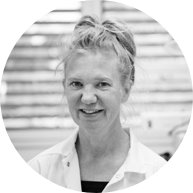 ANNA HIELM-BJÖRKMAN, DVM, PhD, DOCENT, CVA (IVAS)
A leader of the DogRisk research group;
Senior researcher, PI (principal investigator) and teacher at the Department of Equine and Small Animal Medicine at the Veterinary Faculty by the University of Helsinki in Finland.