Rocketo prides itself on the fact we don't use synthetic vitamins, minerals, additives, or preservatives in our products, nor do we have to. It's quite literally a "Pillar" of our company, one of many things that separate us from the rest.
Wholefoods vs Synthetics
When it comes to your standard dog foods (ultra-processed complete dry foods aka kibble), they are fundamentally nutritionally "empty". The whole food ingredients are processed so that they become depleted of the majority of beneficial micronutrients dogs need for survival. That is why they are fortified with synthetic versions to meet the requirements set by the European Pet Food Industry Federation (FEDIAF).
Downside to Synthetics
One downside is their intended shelf life (Kibble – 18 months if unopened). Alaina Mooney conducted a study in 2010 (Published in 2016 as a thesis towards a master's degree – Department of Grain Science and Industry College of Agriculture, Kansas State University) into the stability of nutrients in pet food and storage. They concluded that up to 50% of the nutrients in the extruded pet food formulas degrade by 6 months+ in sealed storage at ambient temperatures, and it's even more alarming that they also found that canned dog foods were negatively affected after just 6 weeks.
Therefore, if the foods are formulated to be "complete and balanced" by the manufacturer, then over time in storage, the formulation may become incomplete and imbalanced due to the degradation of nutrients. So all those who are buying reduced pet foods close to conventional bargain may be feeding a diet that is not balanced or complete. If a puppy were to be fed these foods, growth, and development (2) may be affected. The same is potentially valid for any prescription diet foods as well.
Understanding labels
In the end, it all comes down to being able to understand the labels on the back of the food you buy for your dog. That is no easy task (3).
When one looks at the list of minerals and vitamins stated, it is assumed that this is the TOTAL amount of vitamins/minerals in the food, rather than the amounts ADDED to make it complete and balanced.
In essence, due to the incredibly high levels of processing and temperatures needed to manufacture commercial pet foods, the manufacturers have no choice but to fortify their final products with synthetic additives.
These 'additives' are then listed in the following manner: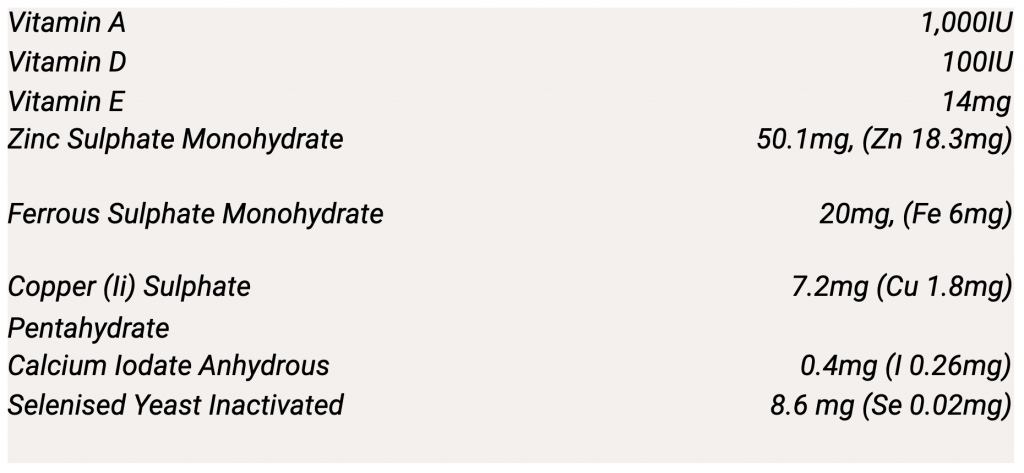 On top of synthetic vitamins and minerals, some commercial foods may also add artificial flavours and colourants to make food more appealing to dogs and their owners, respectively.
Finally, manufacturers also use artificial preservatives and antioxidants, but they will be listed under their separate category.
We are incredibly proud of not adding anything synthetic to our foods, whether minerals, vitamins, colourants, flavours, preservatives, or antioxidants.
How synthetic listings indicate the quality
One big clue to the quality of food is the number of synthetic additives manufacturers has had to include to "fill the gaps" created by either using low-quality ingredients and/or the processing temperatures used. So, in essence, the higher the level of synthetics added to meet FEDIAF minimum levels (4), the lower the food quality.
Functional foods are proven superior
It's been shown that functional foods, aka raw/minimally processed whole foods and whole food supplements, will support the dog's body at a cellular level, promoting health over time (5).
#GoRocketo
That is what makes Rocketo unique and gives us the power to have zero tolerance to synthetics. Our processing methods preserve all of the nutritious goodness that our organic/wild ingredients provide, making our food and supplements much more bioavailable (functional).
Our Sustainable Sourcing
We put a lot of effort into sourcing our high-quality wholefood ingredients, either organically farmed or wild-sourced, and our bespoke dehydration methods preserve their quality. See our blog on our tailored dehydration method here.
The only nutrient we remove is water, which gets added back in once warm water is added to rehydrate the food when it's feeding time.
Led by Science
Our products are scientifically led. That is why we work with experts in their field, such as veterinarians, nutritionists, cardiologists, biologists, mycologists, and greenologists, to name just a few.
Palatability
There is nothing in our foods that you wouldn't eat yourself, which is part of the reasoning behind our foods, we put ourselves in our dog's paws, and if we aren't willing to eat it, we wouldn't expect them to either.
Mechanically Digestible
In addition to nutrient preservation, our ingredients are also chopped into smaller pieces making them easier to digest and be metabolized by the body. See our blog on bioavailability here.
Our Supplements
It's not just the foods where we have high standards but also with our supplements. Our carefully selected wild/organic botanicals are chosen for their purpose and are rich in the nutrients we want from them.
Keeping up to date with research
We are constantly looking for ways to improve our processing methods, formulations, product creations, etc. That enables us to ensure we are market-leading regarding quality, convenience, consistency, and, most notably, synthetic-free in all aspects.
We are setting the standards for human-grade dog foods, and even if you #GoRocketo once a week, it can make all the difference to your dog's overall health and well-being.
References
(1) Mooney, A.. "Stability of essential nutrients in pet food manufacturing and storage." (2016).
(2) Tal, Moran et al. "Dietary imbalances in a large breed puppy, leading to compression fractures, vitamin D deficiency, and suspected nutritional secondary hyperparathyroidism." The Canadian veterinary journal = La revue veterinaire canadienne vol. 59,1 (2018): 36-42.
(5) Alessandro Di Cerbo, Julio Cesar Morales-Medina, Beniamino Palmieri, Federica Pezzuto, Raffaella Cocco, Gonzalo Flores, Tommaso Iannitti, Functional foods in pet nutrition: Focus on dogs and cats, Research in Veterinary Science, Volume 112, 2017, Pages 161-166, ISSN 0034-5288, https://doi.org/10.1016/j.rvsc.2017.03.020.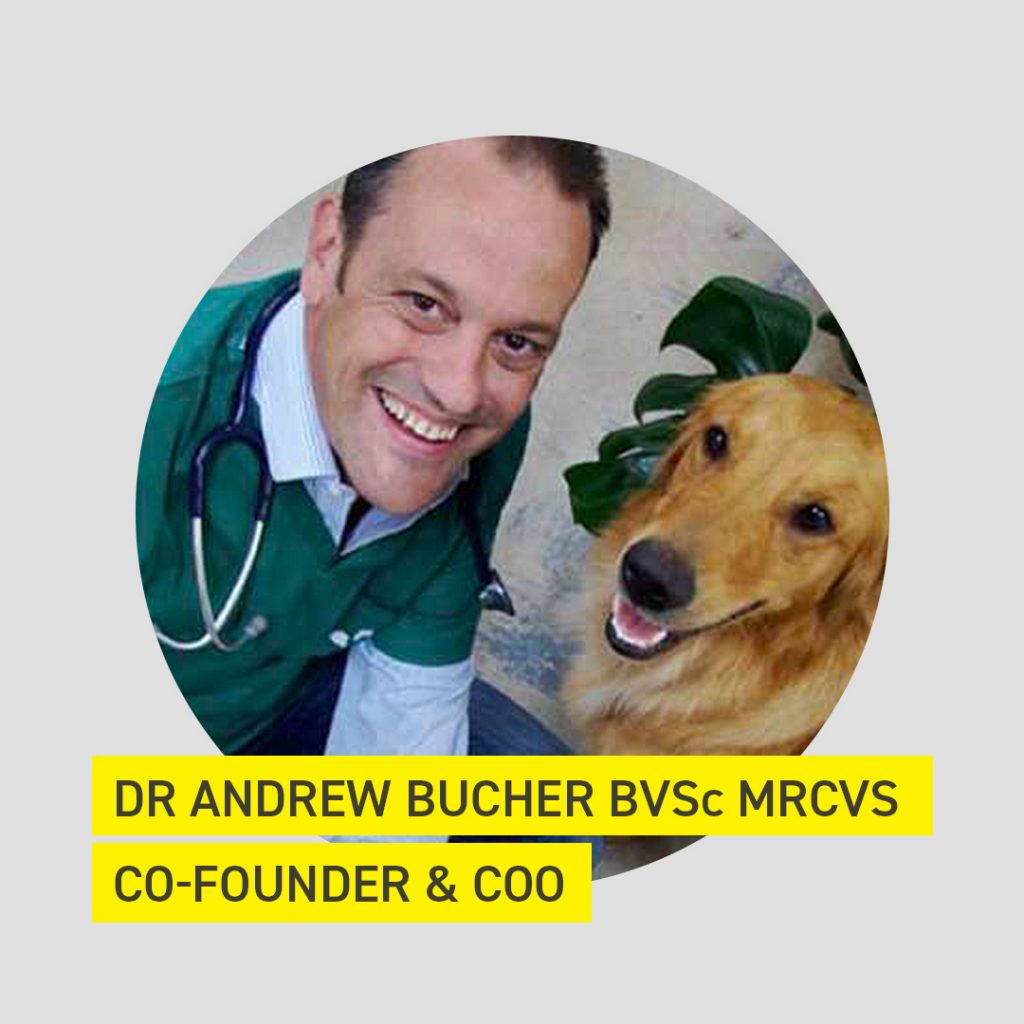 Written by
DR. ANDREW BUTCHER
BVSc MRCVS